Ahlia D. Demas Jimenez
AhhFlee Enterprise created by Ahlia D. Demas Jimenez, as a means to cover all of her creative endeavors which includes AhhFleePublications, her self publishing company for her writings under her pen-name, Ahlia Demas, and AhhFlee Productions for her music involvements.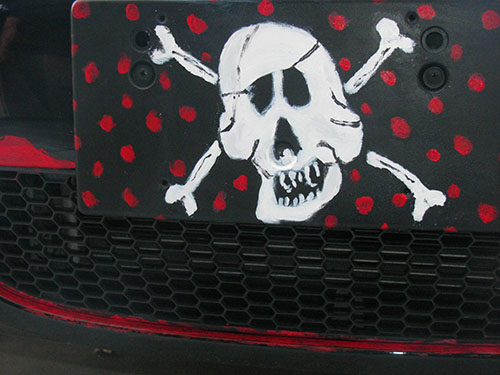 Her involvement in the music industry began when she was a bass player for the British Invasion band "SiRe" from 1978 to 1982. They played copies as well as their own material at a club in Newport Beach. For a time, she was a licensed talent agency for blues musicians from August 2016 to August 2017.
Besides her writing and musical interests, she expresses her creativity through painting her VW Beetle, Nigel, with acrylic paints and knitting checkered quilt blankets. She is also inventive when constructing Excel spreadsheets, business cards, and web design. Worked most her life in Accounts Receivable for Naked Juice and for ALOR International, Inc., she also worked as a Production Coordinator at Warner Bros. TV Animation on the Tiny Toon Adventures.